Leaf Bottles
Published on Monday, 23 November, 2020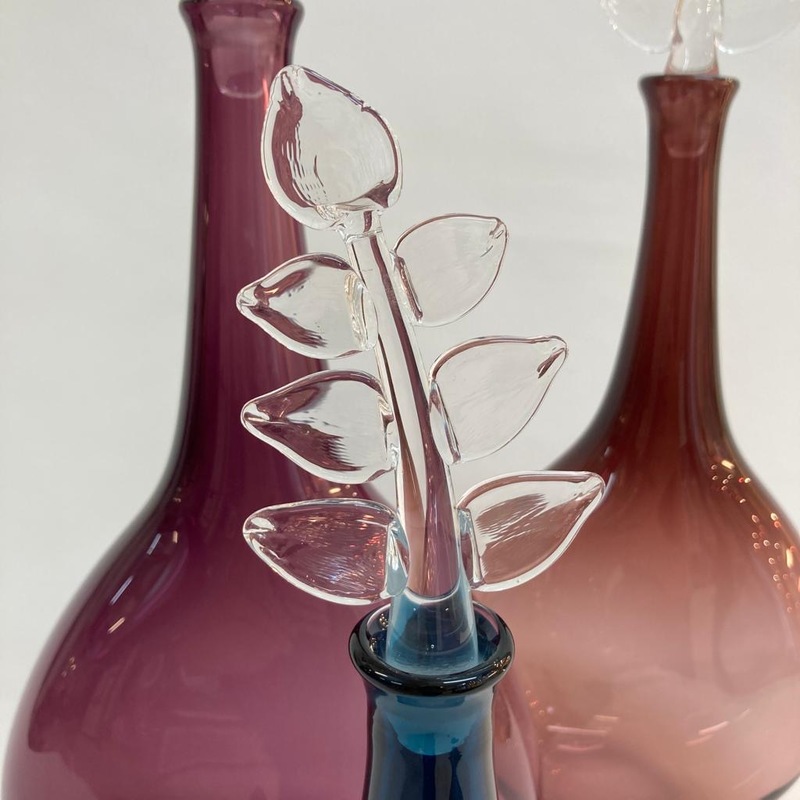 Developed during lockdown.. Leaf bottles are the new addition to our studio ranges.
Once we were through the first few weeks of the Lockdown we were so grateful to be able to return to our studio safely as a family bubble, even though it was intermittently and for just three hours at a time. We had our young sons at home with us and we all did our best to make the most of what we could still do.
Being creative was one of the ways that we coped with that difficult time and the Leaf bottle design comes from that very unique Spring, when exploring and making new ideas was an expression of hope.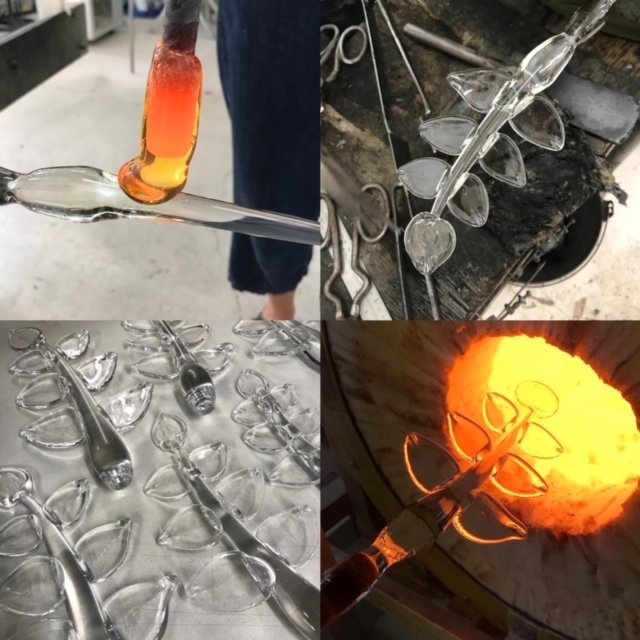 The stoppers are sculpted from clear glass and the bases blown and flattened, we love the simplicity of the forms and the interaction between them.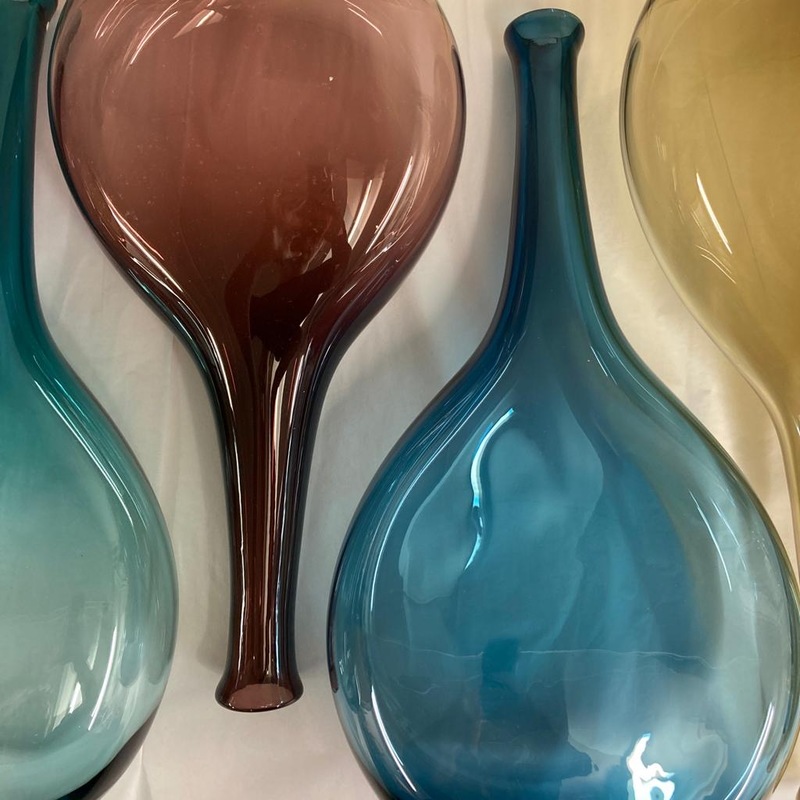 Our first 'Forest' of these pieces were exhibited at the Paragon Gallery in Cheltenham when the first Lockdown was lifted and it was such a joy to see them in a real life exhibition where they could be seen and enjoyed.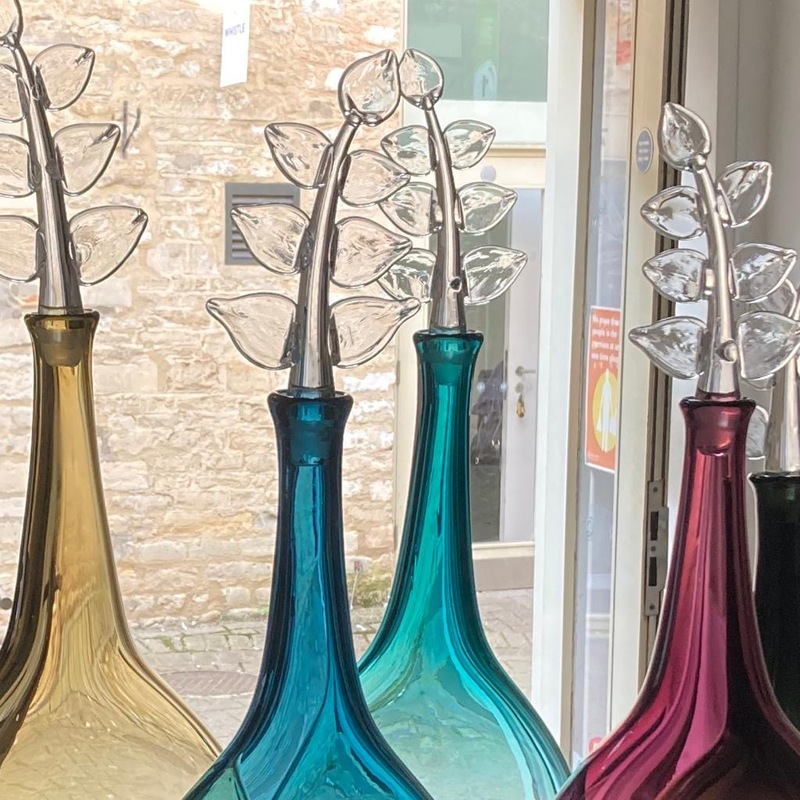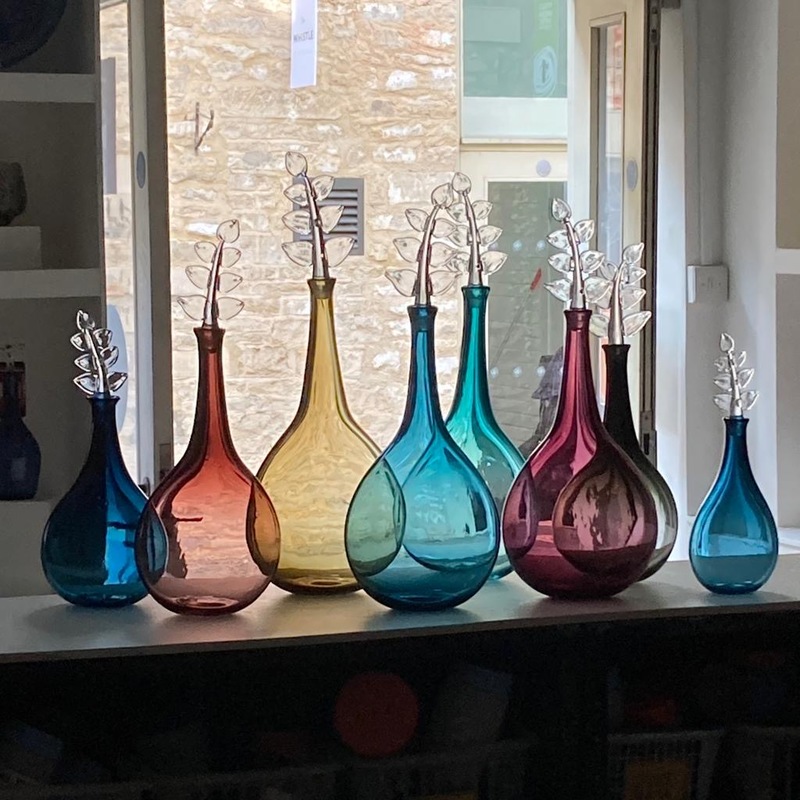 We have given them a place within our Studio ranges and they will remind us that inspiration can come from anywhere, including adversity.