From Where I'm Standing
Published on Thursday, 13 June, 2019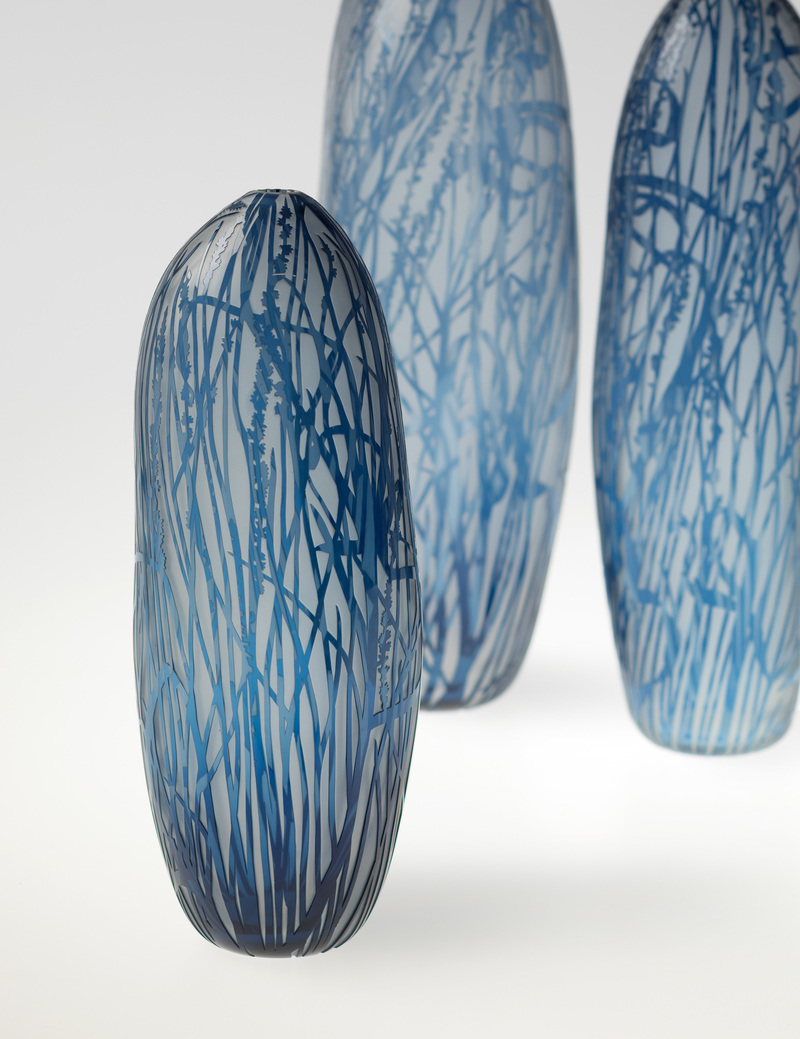 We are always inspired by nature, most recently our focus has been to create work that reflects the diverse, and in most cases declining, habitats in our countryside. It no longer feels enough to simply admire and represent the beauty of nature, it has become our role to also highlight the need to protect it.
Our aim is to draw the viewers attention to the places between the concrete and the cultivated, the habitats that are essential for the survival of our native wildlife and to our own.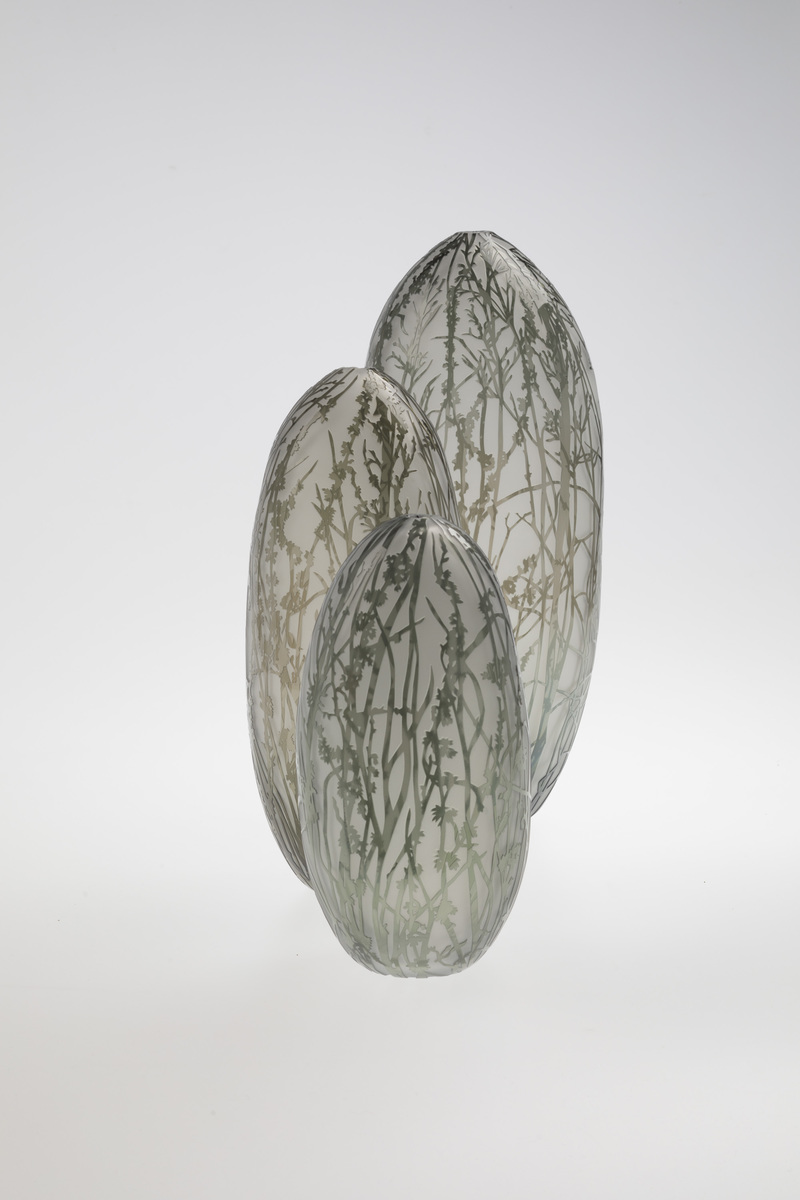 The fluidity of the glass represents well the movement of the plants and intuitively we have amplified this connection by creating intentionally undulating forms. The resulting vessels are specimens, containing the essence of a small part of a larger infrastructure seen at a particular moment, noticed, acknowledged and preserved.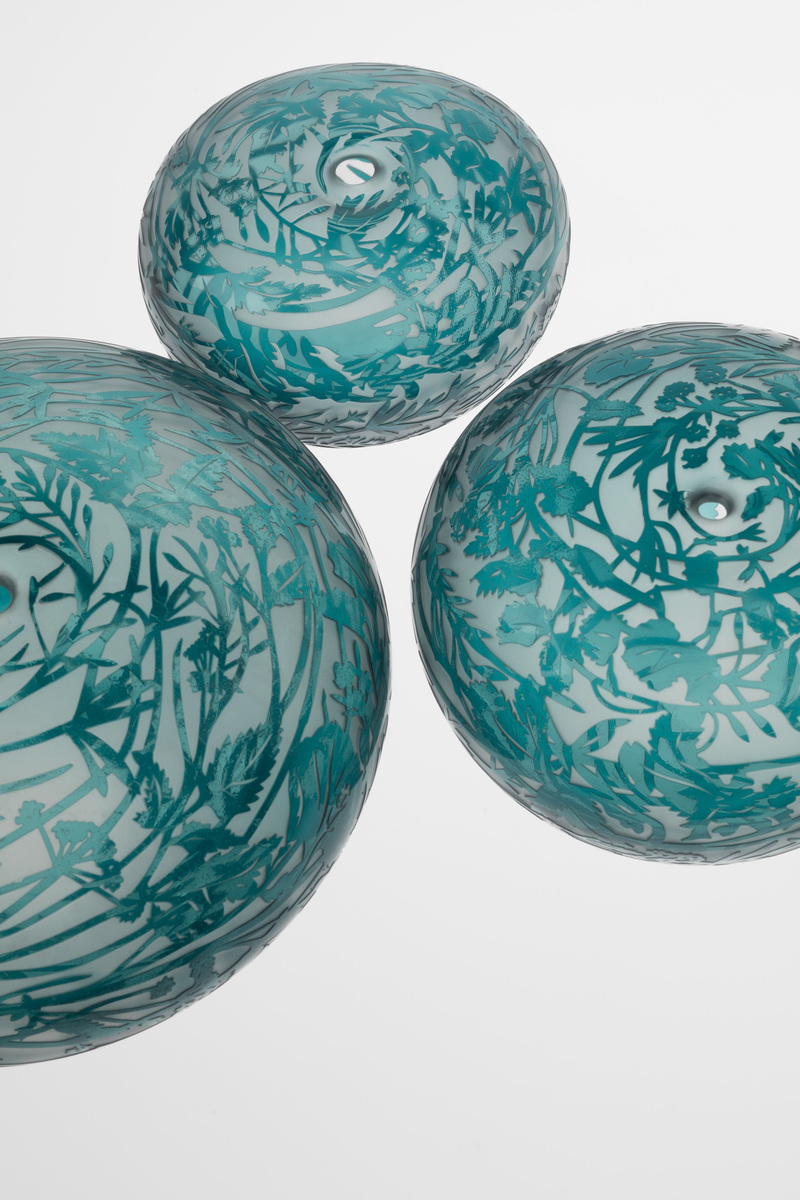 Sketches and photographs from our visits provide the content for the intricate surfaces of the vessels, applied using hand cut stencil and sand carving. The title of each piece is the National Grid reference of the location and the date that it was observed.
These pieces are at the Pool House Gallery as part of the contemporary craft exhibition, From where I'm Standing, curated by Jo Swait June 16th – July 17th