Berry Farms Artisan Food and Craft Market
Published on Wednesday, 5 December, 2012
This December we were invited to take part in Berry Farms very first Artisan Food and Craft Market www.berryfarmcotswolds.co.uk.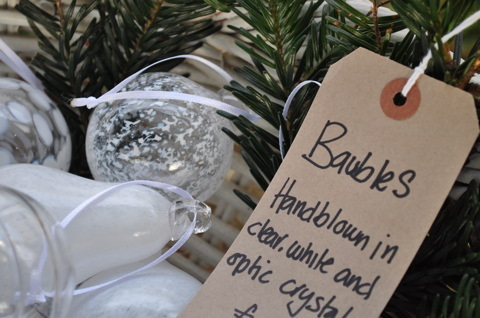 So on a perfect crisp bright December morning in the Cotswolds we happily joined Claire's hand picked group of local talented Artisans including as we all laid out our wares on rustic woodentrestles and bales of straw all beautifully arranged inside the barn.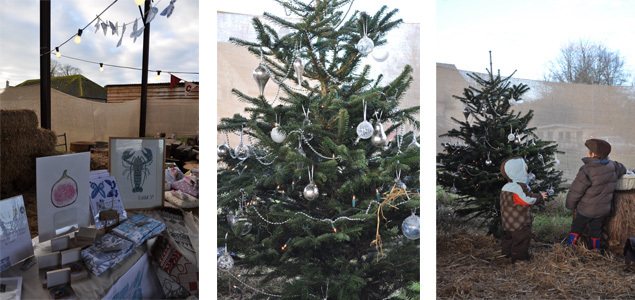 We took along some of our hand blown glass baubles (these looked stunning sparkling away on oneof Berry Farm's own Christmas Trees) and one or two special pieces from our hand etched range featuring a bowl in a unique silver leaf fig design, made especially as a centrepiece for our display.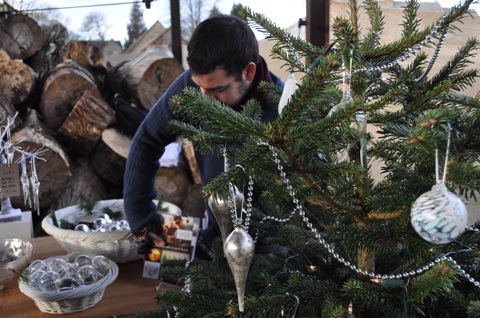 The market really got us into the Christmas spirit with the live music from local bands adding to theatmosphere it was lovely to do a local festive event.